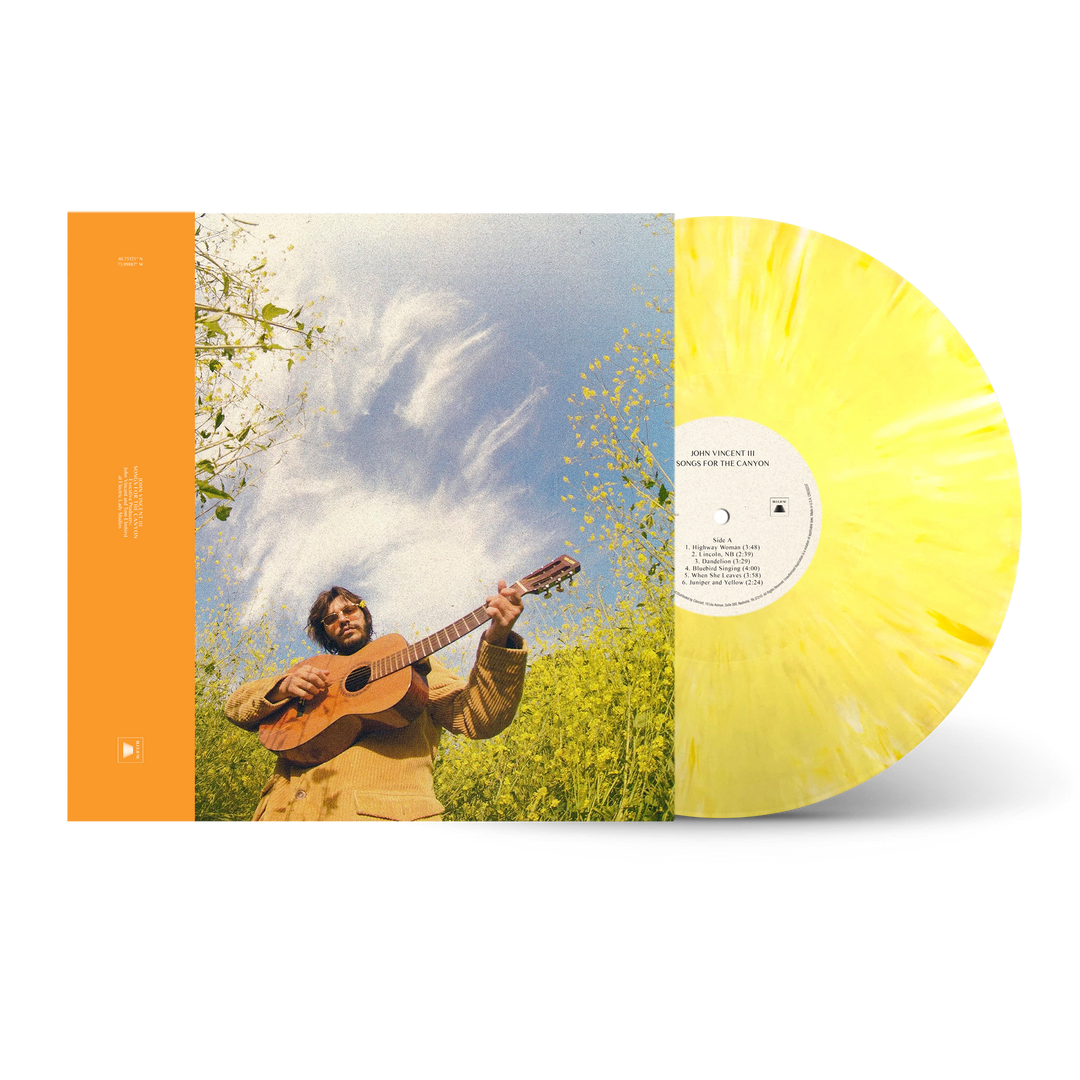 Songs For the Canyon Limited Edition "Pappus & Flower" Vinyl (Signed or Unsigned)
Release Date: November 17, 2023

Expected to ship the week of November 17, 2023.
Songs For the Canyon Limited Edition "Pappus & Flower" Vinyl. Only 500 available worldwide. 
*Signed option comes with an additional 11x11 album cover print signed by John*
Following his acclaimed, self-released 2019 album Songs from the Valley, John Vincent III returns with Songs For The Canyon. Co-produced by John Vincent with Tom Elmhirst (Adele, David Bowie, Beck), Tony Berg and Ryan Hadlock, Songs For The Canyon is a massive leap forward from a traditional artist who has already built a diehard fanbase on the strength of his classic, stripped-down, indie-folk tinged sound. 
TRACK LIST:
Side A 
Highway Woman

Lincoln, NB

 

Dandelion

 

Bluebird Singing

 

When She Leaves

 

Juniper And Yellow

 
Side B 

I Lit A Fire

 

That's Just The Way It Is, Babe

 

More Than Alive

 

On And On

 

Rolling Stone

 

Money And My Pride 

 
This Official Concord Jazz Store is managed by SCP Merchandising.  If you have any questions about merch or your order, please use our FAQ Center. 
Questions about your purchase and can't find the answers on the FAQ page? Please contact us here or send us a note to:
orderhelp@concordjazz.com
We do our best to respond to all inquiries within 1-2 business days or less.
This contact page is for the Concord Jazz Store only and is not a contact page for A&R or other Concord Jazz Records business.