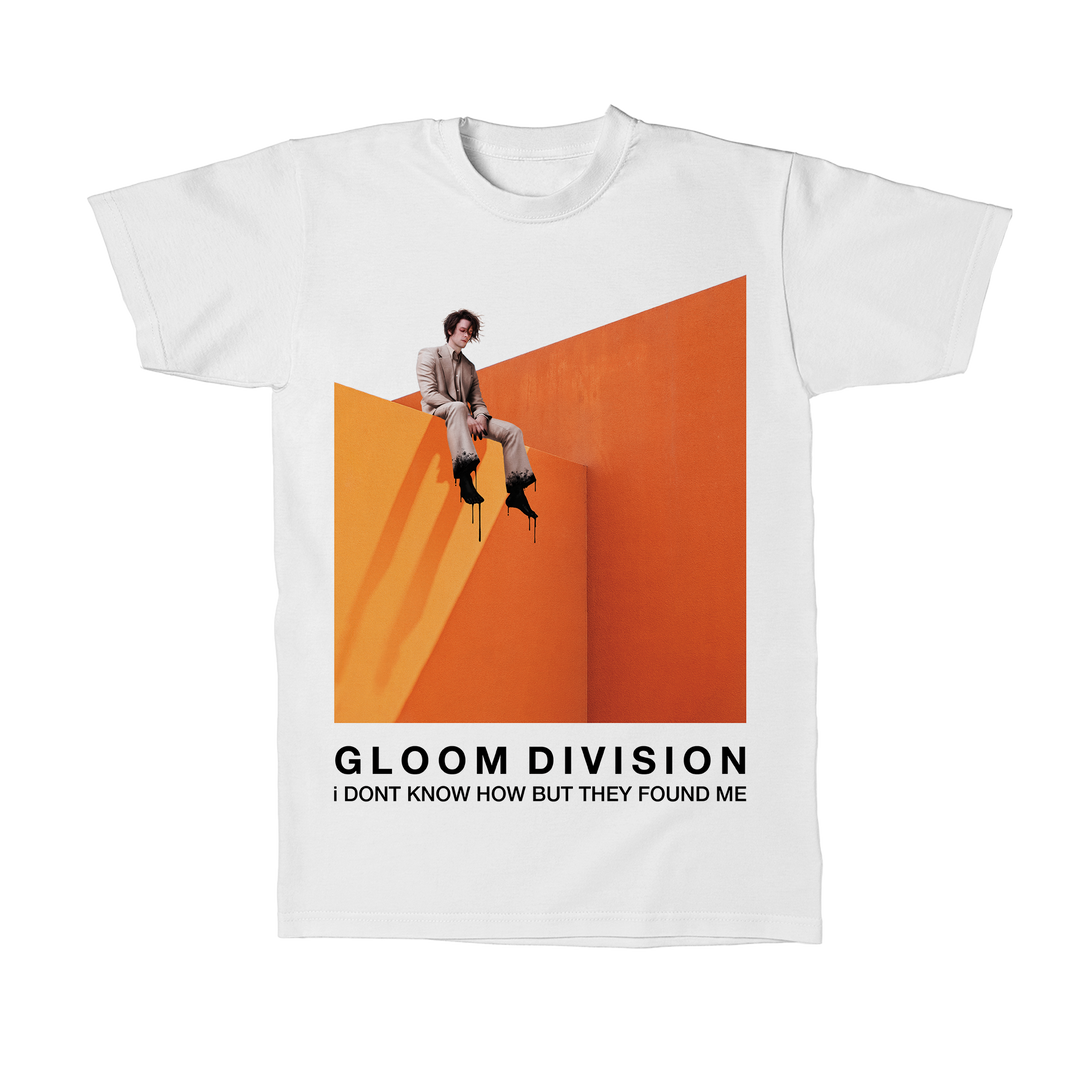 Gloom Division Orange Wall Tee
Release Date: February 23, 2024

Expected to ship the week of February 23, 2024.
Gloom Division Orange Wall Tee. 
Printed on Comfort Colors 1717 heavyweight tee. 
I DONT KNOW HOW BUT THEY FOUND ME's second album, GLOOM DIVISION, is a glimpse into the mind of Dallon Weekes. Produced by Dave Fridmann (Tame Impala, MGMT), the album is the follow-up to iDKHOW's Razzmatazz (ft. the #1 Alternative Radio single "Leave Me Alone"), & an EP ft. the gold record "Choke." The most autobiographical work to date from Weekes (formerly of Panic! At The Disco), GLOOM DIVISION leaves listeners with the same sense of euphoric fascination that sparked the album's creation.